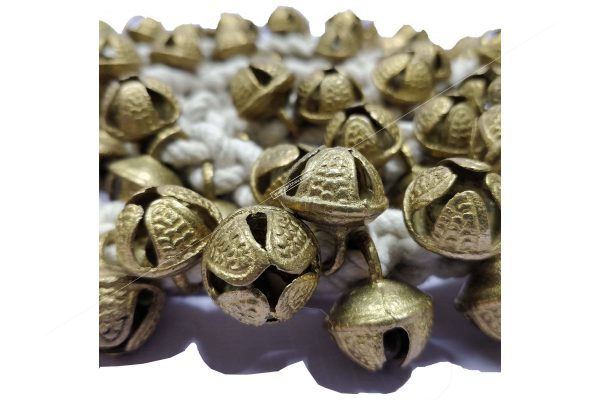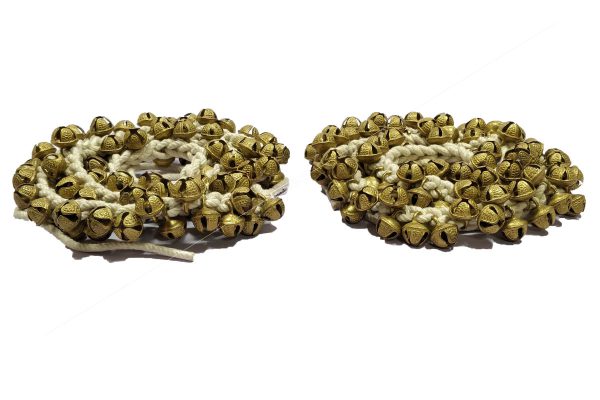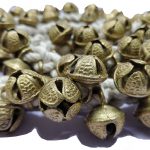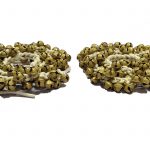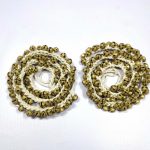 Ghungroos (tied in rope fitting) 100×100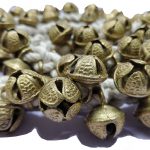 Ghungroos (tied in rope fitting) 100×100
₹2,525.00
₹2,525.00
Ghungroos are a set of several small metallic bells that are strung together using a thick cotton string and tied around the feet of Classical Indian Dancers as a rhythmic accompaniment. In another form, Ghungroos are arranged on a leather or cotton/velvet strap so as to make it more comfortable for the dancers. The Ghungroos create loud chiming sounds when tied on the feet of the dancers and shaken.
Ghungroos are also used as an independent instrument in folk or devotional music to add layers to the rhythm.
At Haribhau, we offer an exquisite variety of Ghungroos in rope or belt fitting.
This category of Ghungroos is popularly used by Kathak Dancers and is strung together using ropes. These could have 25/50/75/100 dancing bells attached to each set depending on the dancer's requirement.
This particular pair is made using No 11 Ghungroos with 100 bells each (total 200 bells).