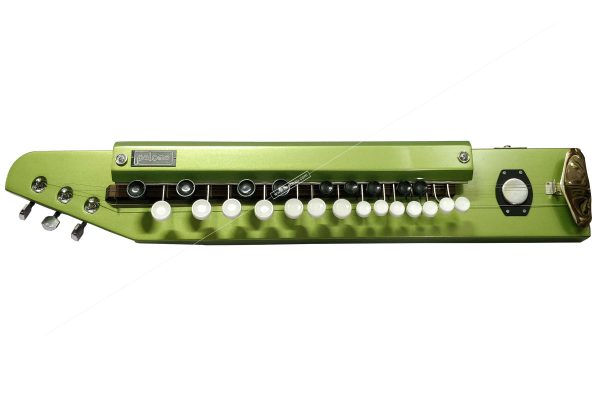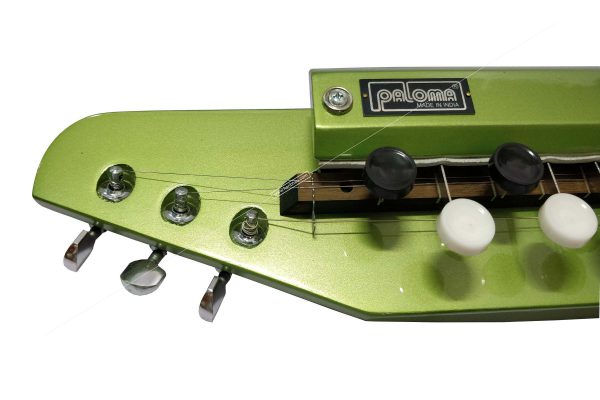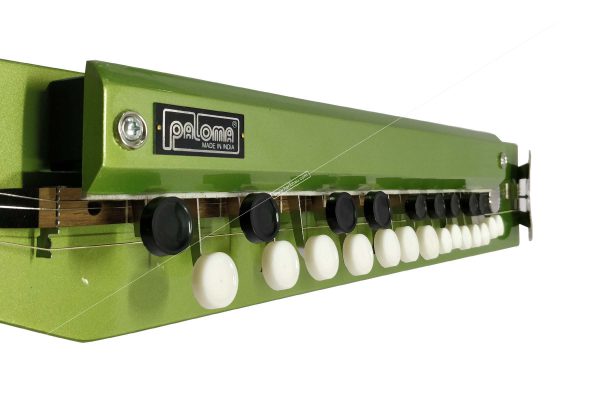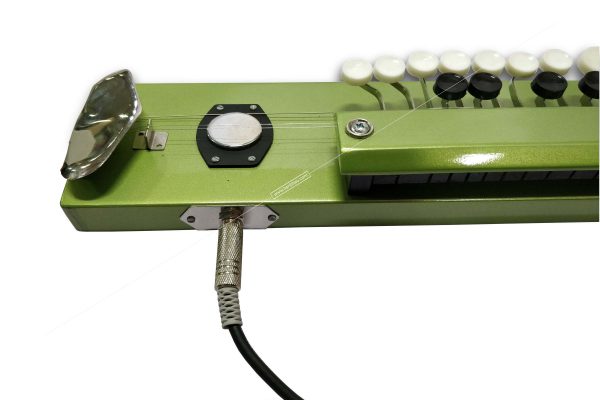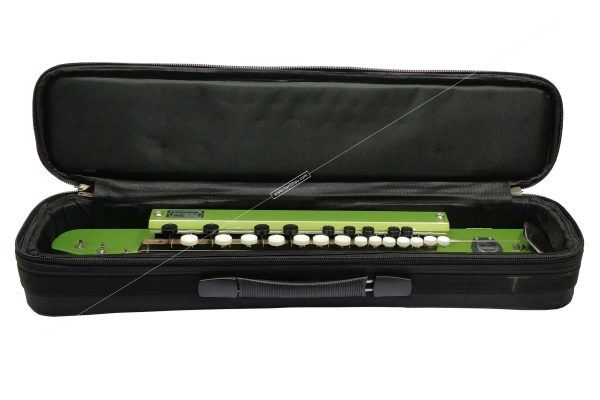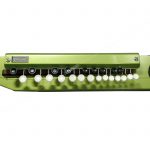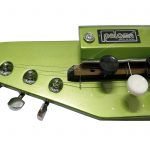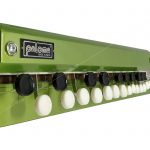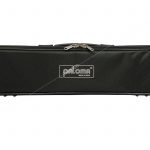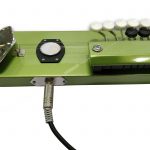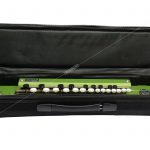 Bulbul Tarang (Green)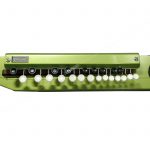 Bulbul Tarang (Green)
₹12,500.00 Excluding Taxes
₹12,500.00 Excluding Taxes
Bulbul Tarang is a common Indian Musical Instrument; the name literally translates to "waves of nightingales." It is also known as the Indian or Punjabi Banjo and is most commonly played as accompaniment to singing and Indian folk music. It is a string instrument from Punjab and has evolved from the Japanese Taishōgoto, which likely arrived in South Asia in the 1930s.
This instrument has 2 main melody strings tuned an octave apart and one heavy rhythm (Zala) string, tuned to the fifth. The notes are fretted with the left hand with the typewriter-like keys and the strummed with the right hand using a guitar pick. It has a range of 2 octaves. There is a pickup and a 1/4 out jack so you can plug into an amplifier.
The Bulbul Tarang or Shahi Banjo made by us under our respected brand Paloma is unparalleled in its tonal quality and aesthetic appeal. Available in 4 colours (Blue, Sunburst, Green & Silver), it comes with a sturdy and convenient carrying case.
Features:
Solid Teakwood Body available in 4 colours
1 Single Coil Pickup
23 Playing keys made of stainless steel with plastic Caps
2 Main Strings and 1 Zala(rhythm) String
Comes with a Lead wire and a Semi-hard nylon carrying case
Colour – Green