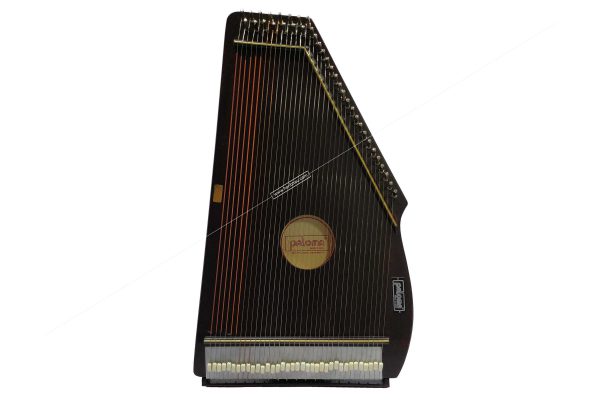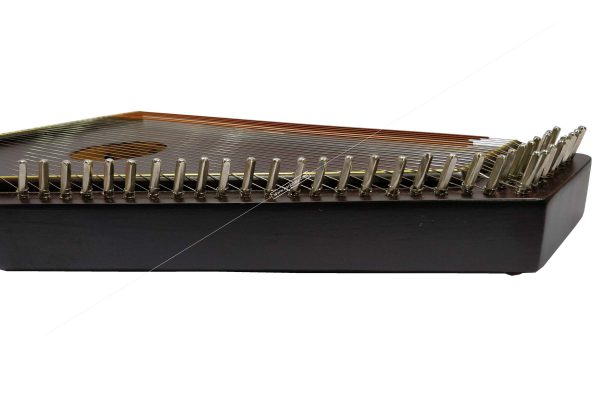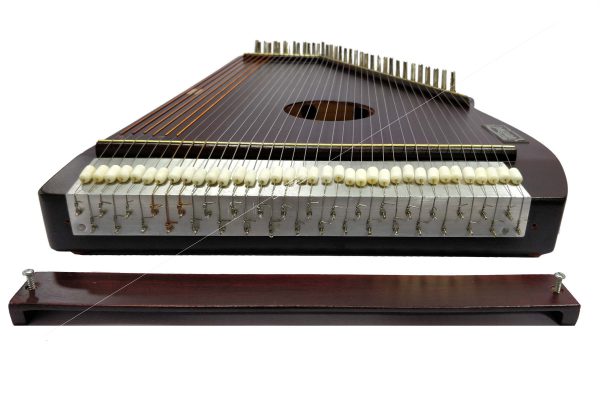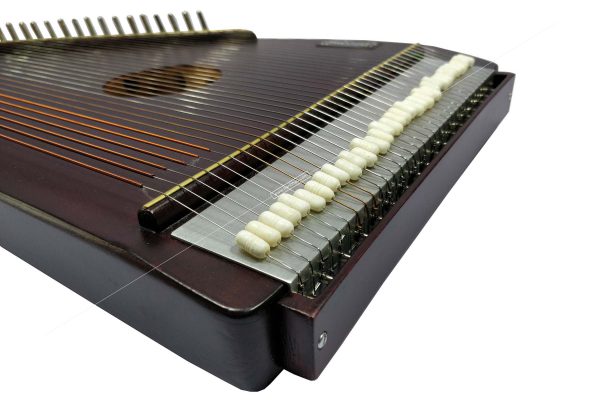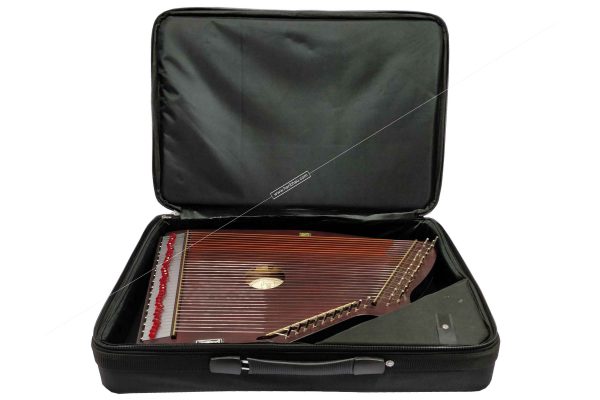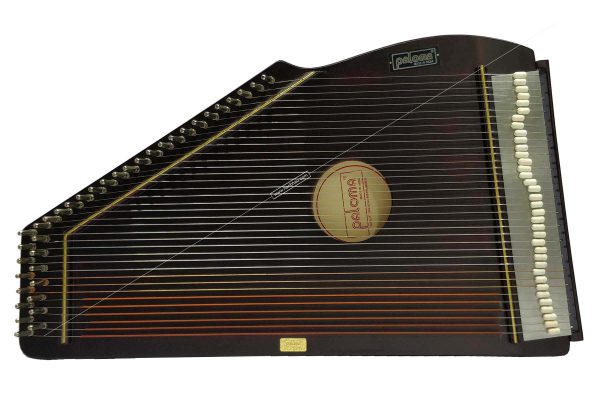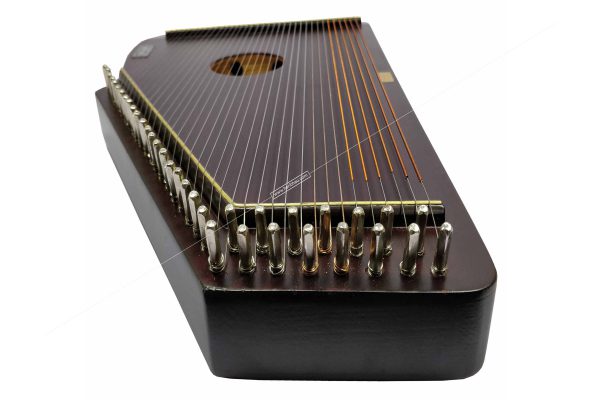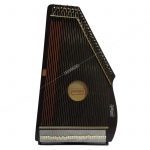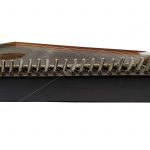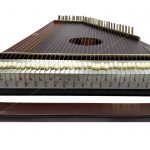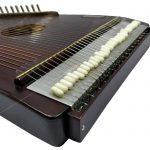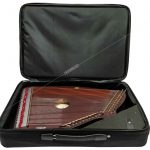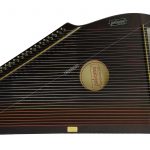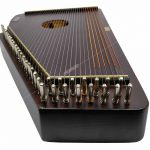 Swarmandal (Small)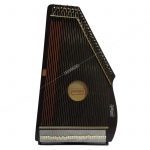 Swarmandal (Small)
₹15,000.00
₹15,000.00
The swarmandal is a harp-like instrument that is most commonly used as an accompaniment to Hindustani vocal music. The name originates from 'swara' (note) and mandal (group), an indicator of the large number of notes it can produce. It is also known popularly as surmandal.
The swarmandal is used by some gharanas or schools of Hindustani music. It is tuned to the individual raga being sung and strummed by hand. It is played almost exclusively by the lead vocalist to create an inspiring sound space during breathing or other breaks.
A particular playing technique or posture is not required, the player simply moves his/her fingers gently across the strings. This makes the swarmandal a great instrument for the accompaniment of story telling and meditations and for use in many forms of meditative, improvisational music and therapeutic practice.
Our swarmandal under the Brand Paloma has an excellent professional quality of sound and workmanship. It has a range of up to five octaves.
Features:
Body made from Seasoned Beechwood & veneered plywood
36 strings (12 wound bass strings 1.75 to 1.20 mm in diameter and 24 steel strings 0.55 to 0.30 mm in diameter)
Tonal range max – D2 – D6 (5 octaves)
Protection panel above the string holding pins
All strings with fine tuners
Matt brushed silver-colored fender under the fine tuners
Steel tuning pins
Nylon Semi Hard Case with Tuning Key
Colour : Dark Reddish Brown
Tuning – Chromatic