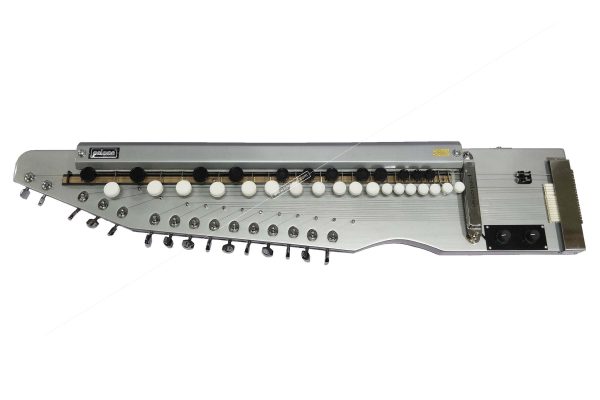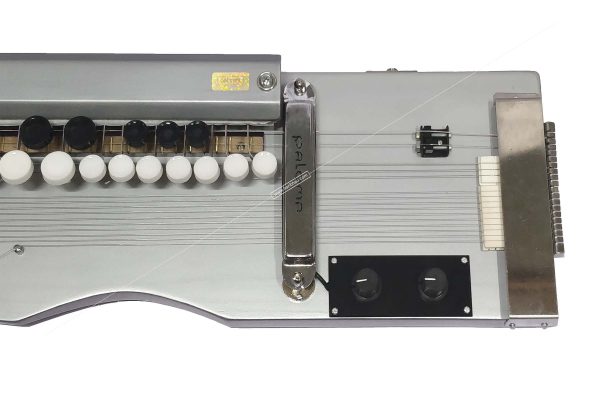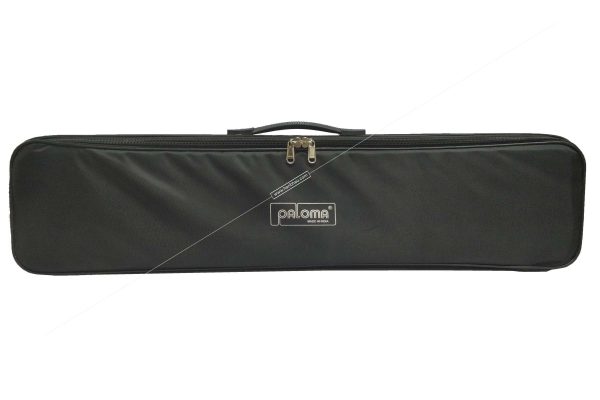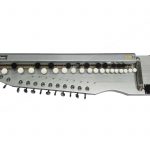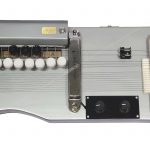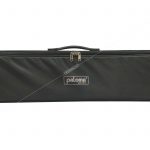 Shahibaja Silver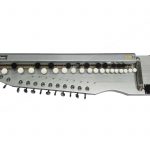 Shahibaja Silver
₹27,000.00 Excluding Taxes
₹27,000.00 Excluding Taxes
The Shahibaja is a common Indian Musical Instrument; the name literally translates to "Royal Instrument." It is an electrified and a slightly modified version of the Bulbul Tarang or the Indian Banjo. The instrument is commonly used as a vocal accompaniment in Folk music, and is finding popularity in semi-classical, techno and fusion music.
This instrument has 2 main melody strings tuned an octave apart and 3 rhythm (Zala) strings. The notes are fretted with the left hand with the typewriter-like keys and the strummed with the right hand using a guitar pick. It has a range of 2 and a ½ octaves. There is a pickup and a 1/4 out jack so you can plug into an amplifier.
The Shahibaja made by us under our respected brand Paloma is unparalleled in its tonal quality and aesthetic appeal. Available in 4 colours (Blue, Sunburst, Green & Silver), it comes with a sturdy and convenient carrying case.
Features:
Solid Teakwood Body available in 4 colours
1 Single Coil Pickup
30 Playing keys made of stainless steel with plastic Caps
2 Main Strings, 3 Zala(rhythm) String & 10 Taraf Strings
Comes with a Lead wire Semi-hard nylon carrying case
Colour: Silver